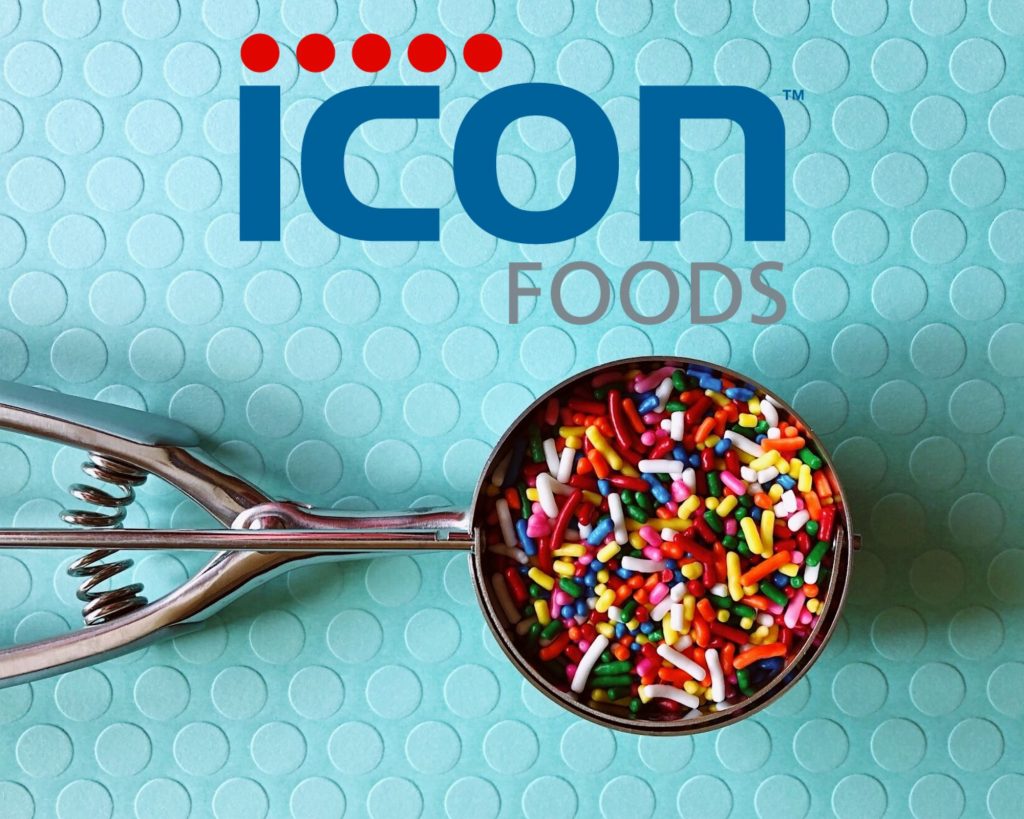 Formulating the Guilt Out of Frozen Confections
"Opportunities are like sunrises. If you wait too long, you miss them…" When William Arthur Ward penned these words, food manufacturers were exploring new realms of opportunity. Consumers were reveling in a new world of prepared foods. From frozen dinners to tinned soups, putting dinner together was a snap—one that was often polished off with a scoop of ice cream. Though ice cream and frozen plant-based confections are still a favorite, today's manufacturers are feeling the weight of consumer scrutiny. Trust is at stake! Besides a keen eye on nutrients, consumers are studying ingredient statements. They are demanding clean labels, reduced sugar, and food ingredients they believe will enhance their wellbeing. Food products that our parents and grandparents enjoyed are being cast aside, with the notion of having too much sugar and too many artificial ingredients.
Frozen Desserts: Looking to the Future
These seismic shifts in consumer perceptions bring unparalleled opportunities to the food industry. Companies that adapt to simpler formulations—delivering taste while appealing to consumers' desires for guiltless indulgence—are in a prime position to secure consumer loyalty and establish a place for themselves at the pinnacle of this market trend. The window of opportunity must be seized quickly before competitors stake a firm grasp on the market! Ice cream and frozen confections alike are poised to scoop the lead in converging trends toward health and wellness. Icon Foods gives frozen dessert manufacturers a variety of food ingredients and inclusions designed to make deep, clean cuts to added sugar naturally. We utilize blends of sweetening compounds to deliver the optimum sweetness profile for your products. Our dedicated R&D team maximizes synergies among sweeteners—effectively replacing sugar and decreasing operation costs.
Inclusions and Variegates
Inclusions and variegates often add sugars, chemically derived sweeteners, and/or genetically modified food ingredients to products. With consumers demanding healthier, less-processed foods, formulators have been left fumbling. Icon Foods can help take the guess work out of your formulas! Our SweetBitz ZERO ADDED SUGAR inclusions and variegates have been carefully crafted using natural coloring agents and clean label custom sweetening blends. These products increase visual appeal, add pops of color, enhance texture, and provide rich flavor without any of the sugar! This low-calorie product line includes chips, sprinkles, and candies. R&D is currently in the process of growing the SweetBitz portfolio—fruit ribbon variegates, fruit preps, candied nuts, and flavored chocolates are in the works! Inclusions and variegates are highly compatible, although a higher level of overrun may be required to compensate for the density of these ingredients to meet the FDA's standard identity for weight—to be called ice cream it must have a minimum of 4.5 pounds per gallon.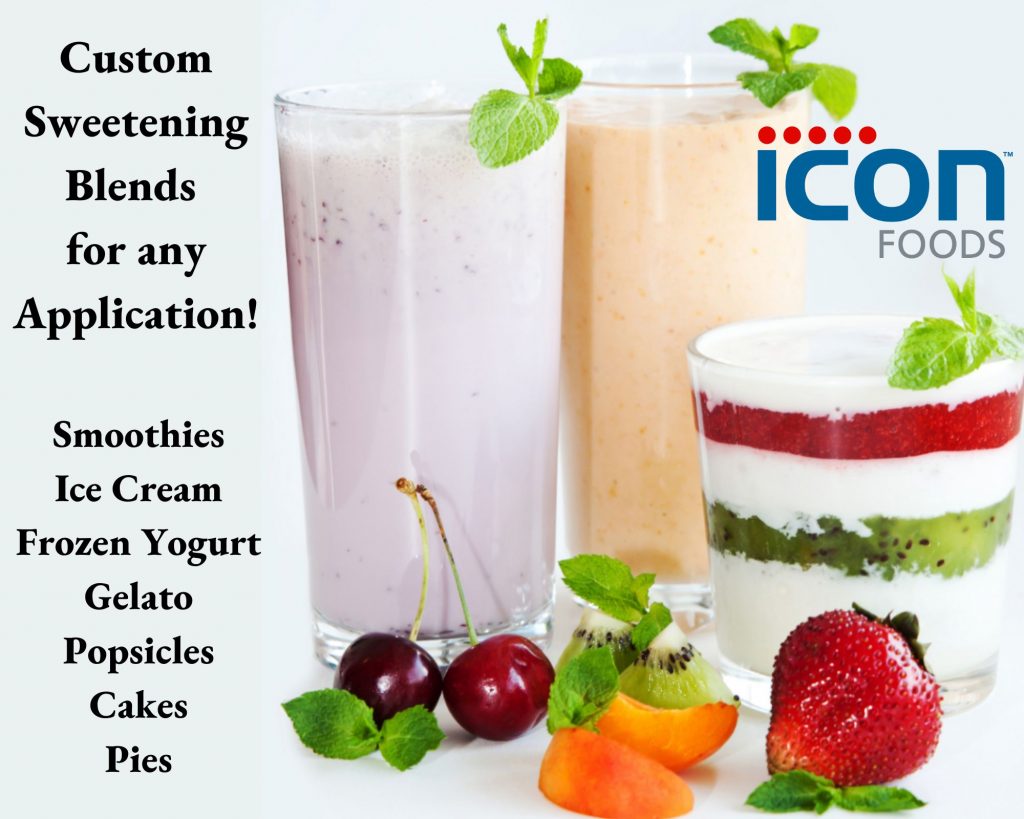 Custom Sweetening Systems for Frozen Confections
Sugar's correlation to freezing point is well recognized by manufacturers. The presence of allulose and erythritol in the mix has a similar effect, so depending on the final ice cream formula, additional ingredients or processing steps may not be necessary. Combining allulose with additional sweeteners results in a balanced, neutral sweetness profile. When our R&D team prepares a custom sweetening system, the finished product can be void of added sugars, diabetic-safe, and non-cariogenic. Depending on the source of the non-mix ingredients used in the finished product, a non-GMO claim may also be made.
21 CFR 73.135 Dictates the percent of milkfat and the minimum percent of nonfat milk solids that must be present in ice cream. Milk, eggs, glycerin, a clean label sweetening system, the processors' choice of flavorings, and inclusions are all that are required to make a 'home-style' ice cream with a short ingredient list—resulting in an attractive Nutrient Facts Panel, geared to impress with its protein and calorie content. A 'no added sugars' declaration provides formulators with an important advantage when attempting to win over health-conscious consumers.
Keeping Up With Trends
Since consumers have different ideas about what constitutes healthy foods, food and beverage developers must be aware of fads and long-lasting trends. The upward movement of nutritious, functional foods made with easy-to-read ingredients shows no sign of abating. Consumers' equation of protein and health shows no indication of lessening—nor does their craving for premium, luscious ice creams and frozen confections appear to be waning. Icon Foods' sweetening systems designed for frozen desserts, enable manufacturers to create better-for-you ice creams and frozen confections that are guilt-free, providing entry into a fast-rising market. The high protein, low sugar ice cream category has seen a remarkable 2500% increase since their introduction to the US market! The opportunity is ripe, but like Ward's observation of the sunrise—if one waits too long it may be missed.