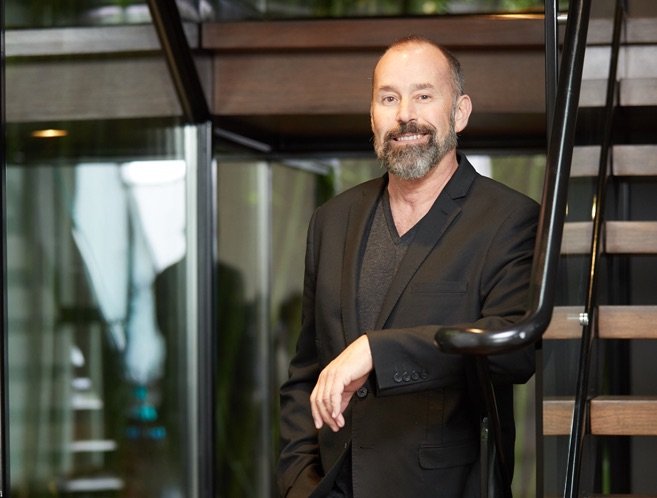 Thom King is Not Your Typical CEO

Part CEO, part personal development wonk and part biohacker info geek, Thom is a self-confessed serial entrepreneur. While his favorite book list contains many success-oriented and personal-development classics, the classic definition of achieving success (e.g., making a lot of money) is not what inspires or motivates Thom. He follows more of a "you aren't doing well unless you're also doing some good" line of thinking. Thom's company has been built around the simple principle of "do the right thing."

Founded by Thom in 1999, Steviva Brands Inc. is one of the largest importers, manufacturers and distributors of clean-label sweetening systems and natural sweeteners. Emulating such renowned entrepreneurs such as the Wright Brothers and Steve Jobs, Thom started his company by first asking the critical question, "Why?" Based on the understanding that it's only by determining the "why" of what you want to do that you can achieve lasting success, Thom's business isn't simply something he does for a living. It stands as a testament to who he is, what he does and how he lives his life.

Thom's "why" is simple. A bit of a foodie and health nut, food has always been a passion for him — particularly high-quality food that makes the planet a healthier place and maintains a level of sustainability. He founded Icon Foods as a way to effectively help combat metabolic disease and the "diabesity" (his self-coined term to refer to obesity + diabetes) epidemic in this country by offering clean-label sweetening systems to replace sucrose and high-fructose corn syrup.

Answering the need of consumers for healthful, natural sugar alternatives, Icon Foods offers a wide range of high-quality clean-label sweeteners and sweetening options for health-conscious consumers. Through Icon Foods, Thom's goal is to eliminate metabolic disease, one meal at a time.

Thom continues to be involved in the day-to-day operations of Icon Foods and can be found anywhere from schlepping 50-pound bags of bulk sweetener in the manufacturing plant to answering the phone in the company's front offices. Whether at special events, in grocery stores or through social media, he truly enjoys speaking with consumers and learning how Icon Foods has made a difference in their lives. He has personally developed and tested many of the recipes incorporating Icon Foods products.