Formulate with Chicory Root Inulin!
While the awareness of prebiotic fibers has risen among consumers, it can still be difficult to find the right type of fiber for your formula. That's why Icon Food's PreBiotica Family offers a variety of fibers derived from numerous sources—from classic chicory root to new age FOS! Prebiotics are recognized as indigestible natural fibers—they are fermented by our good gut bacteria to help them prosper—which have little to no caloric value. These fibers have been known to improve insulin and glucose metabolism, helping to maintain blood sugar levels.
Our PreBiotica Inulin is a powdered prebiotic fiber derived from chicory root. Studies have shown that PreBiotica Inulin may help suppress the growth of pathogenic bacteria. Because of its chain length and DP, PreBiotica Inulin is ideal for use in formulations in which inulin contributes to sugar replacement—it can also be used as a fat mimetic and has been heralded for its role in suppressing defects caused by fat reduction in fermented meat products. Along with its numerous health benefits, this non-digestible carbohydrate delivers just 1 calorie per gram.
PreBiotica Inulin can act as a sweetness modulator when used in conjunction with high intensity sweeteners like stevia and monk fruit—this blend creates a sweetening solution with a neutral flavor profile that can be used as a plug-and-play replacement for sugar. Additionally, PreBiotica Inulin is non-GMO and kosher. Because our PreBiotica Inulin is derived without the use of chemicals, it can be used to support a clean label claim. Ask our team about formulating today!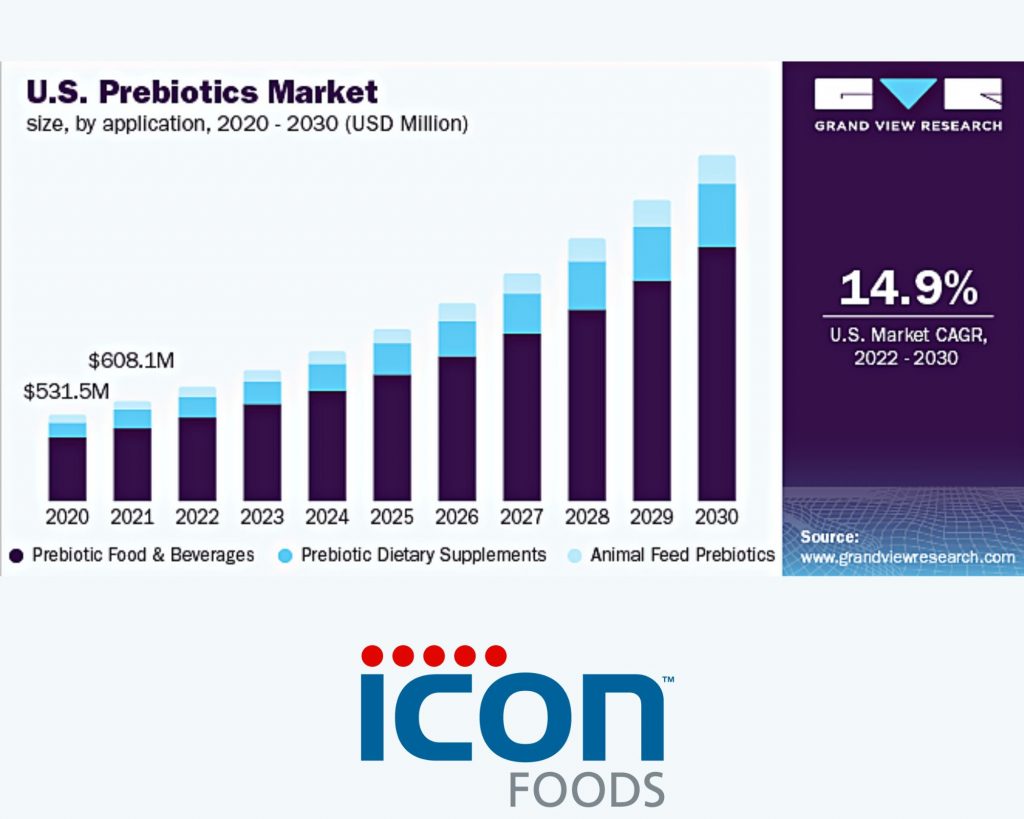 Meet the PreBiotica Family!