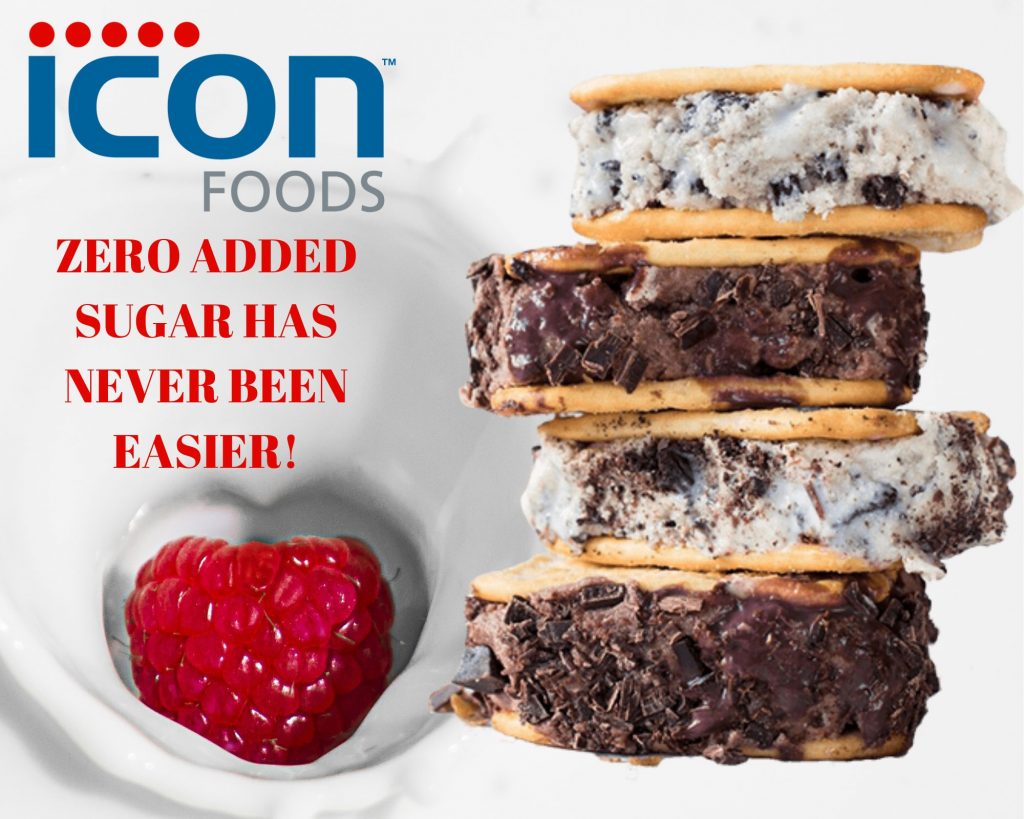 Helping Dairy Processors "Win Big" in New Product Development
Article by Barbara Harfmann, with insights from Icon Foods
Just as an NFL team researches its opponent, maps out plays, and regularly practices formations so they can win on game day, new product development (NPD) employs similar steps on the formulation journey to success. This involves researching and anticipating future trends, coming up with a great idea, establishing supplier partnerships, locking in base formulations, executing pilot plant trials, refining the product concept, confirming packaging and labeling, finalizing marketing and advertising, and, finally, commercializing the product.
But exactly how long does that take from concept to completion? Taking that all-important lightbulb idea and getting it into the dairy marketplace varies based on complexity, but the average timeline is between 12 to 16 weeks. Portland, Ore.-based Icon Foods prides itself on its solutions-driven approach in helping dairy processors find the right dairy and nondairy solutions with one key best practice in mind: innovation.
"The no-added sugar frozen dessert category is still very strong. Ice cream novelties are four times what a simple frozen ice cream does in sales and consumer sentiment," he adds. "At Icon Foods, just over 70% of our formulations or re-formulations come to fruition. Our formulation process for a first-run prototype usually takes a few weeks. Most of our projects end up running around $10,000, and part of that goes against product order from us."
When it comes to best practices in new product development, due diligence is the foundation of every project our experts take on.
"Innovation is our leading differential competitive advantage. In my role as CEO and Chief Food Scientist at Icon Foods, 90% of my time is within the scope of innovation," says Thom King. "From concept to protocept to launch usually takes about six months."

"At Icon Foods, we use a standard process that I learned at Cornell. We start with a needs analysis which includes identifying a category and demographic," King continues. "We then start building a protocept model and present it to the customer to make sure we are going in the right direction. We then move to creating a prototype which is also presented to the customer. Then requests and changes are put into place. This typically repeats three to four times. We then place this with the best co-packer."
The future of new product development within dairy is bright, particularly for categories that feature clean-label, reduced sugar, and zero-sugar-added categories, experts note.
"King notes that dairy processors should do their homework and work with the right formulator, concluding: "If you see something trending you have likely missed your opportunity. Having a first-mover advantage is valuable. Get together with a formulator and have a conversation. Formulators are generally on the frontlines of what is trending or categories that have huge unexploited opportunities."
Dairy Processors | Dairy Foods
Harfmann, Barbara. "Helping Dairy Processors 'Win Big' in New Product Development." Dairy Foods RSS, Dairy Foods, 11 Oct. 2022, https://www.dairyfoods.com/articles/95916-helping-dairy-processors-win-big-in-new-product-development.